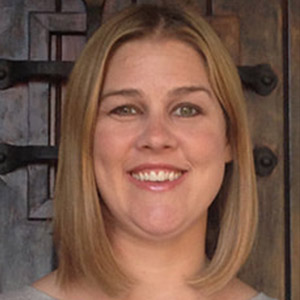 Maggie Mabery
School: Manhattan Beach Middle School
District: Manhattan Beach Unified School District
County: Los Angeles County
Region: Southern California
Grade: Elementary School, Middle School
Subject: Science
Award Year: 2015
Maggie Mabery inspires her students each day to be the best scientists they can be. She challenges her students to not only explore the unknown, but to question what has already been proven. Mistakes are celebrated not as an end point, but as an opportunity to grow.
Mrs. Mabery uses technology to create experiences for her students that engage and connect them to the world of science outside her classroom walls. Her teaching career has taken her from urban, Houston, Texas to Manhattan Beach Middle School, where she taught for sixteen years, to Hickory Elementary School where she is the Principal. Her drive to learn is endless. She is always first in line to try something new and not scared to say, "I do not know, let's figure that out."
Mrs. Mabery's passion for science and facilitating of great learning shines through each day Maggie Mabery is the 2015 California Teacher of the Year and an Apple Distinguished Educator. In her free time Maggie spends her time with her husband, and two daughters in Torrance, CA.